As the first event of the dog year, transcosmos Technologic Arts (TTV) gave more than 160 Tet gifts to all employees on 2nd February 2018.
These nice wrapped baskets brought smiles to their faces during the event, and some of them immediately took the heavy package to their home by motorbike.
This is one of annual activities of TTV with the aim to appreciate to all the employees for their hard working and effort in 2017. TTV also would like to wish their families' health, luck and prosperity.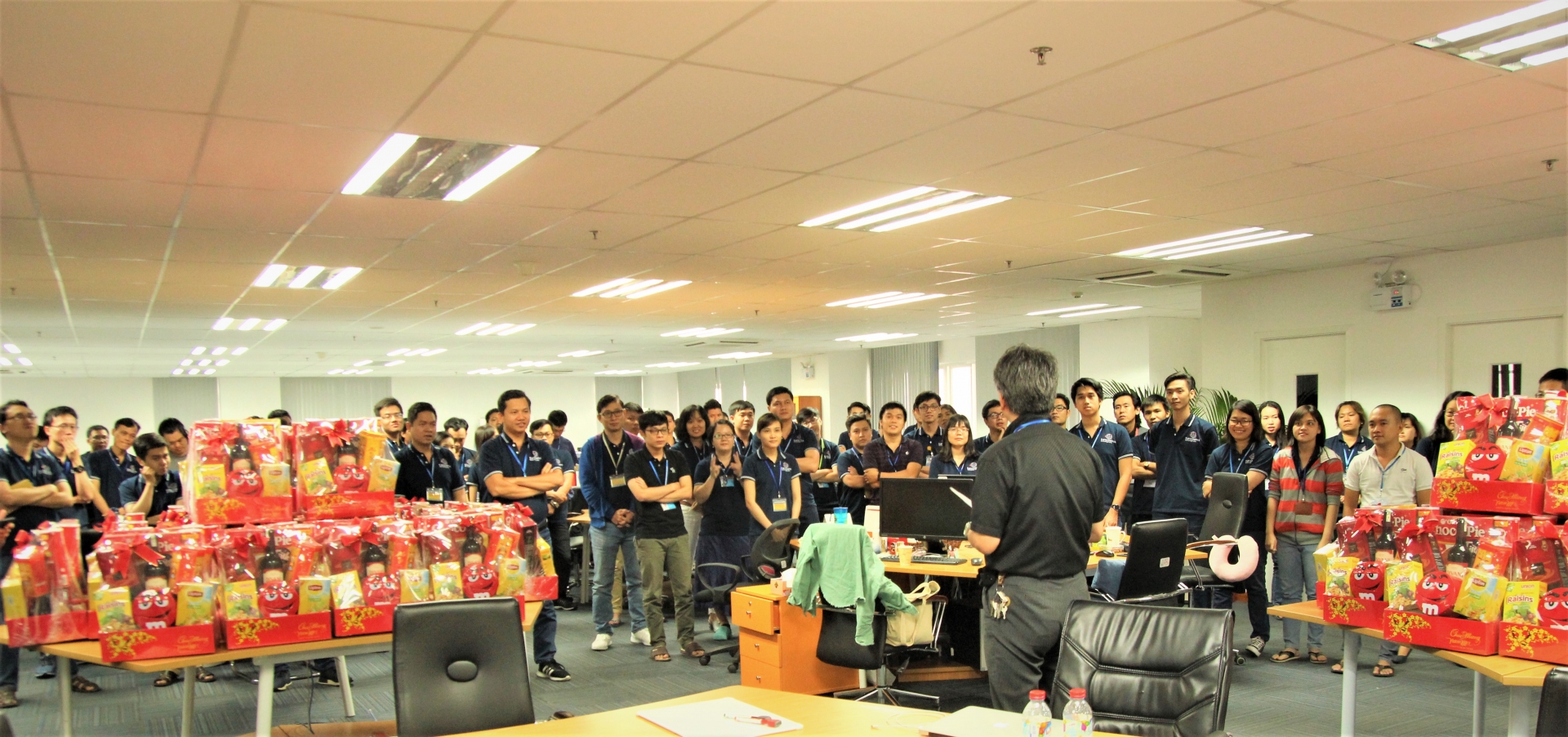 Beside the Tet gift delivery, TTV have organized other events around Tet Holiday such as the Year End Party and the Lucky Money, so stay tuned!