The opening ceremony of TTV new office was officially taken place on August 17th 2016 at 3rd floor of Samco building – 326 Vo Van Kiet Street, Co Giang Ward , District 1, Ho Chi Minh City.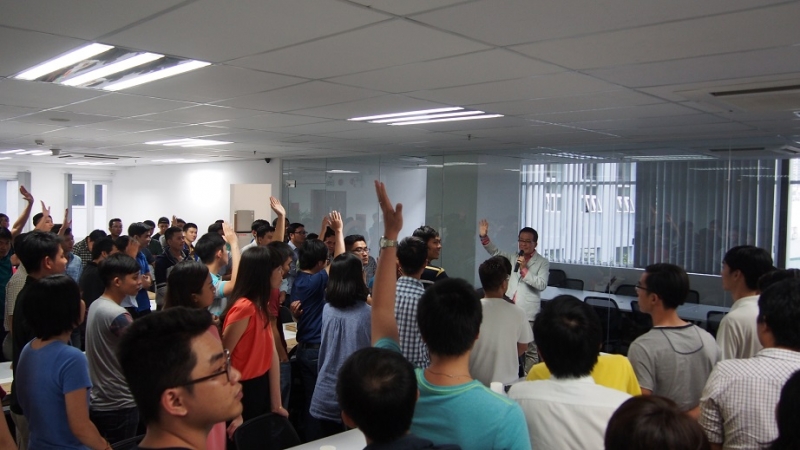 All employees participated in the ceremony in an exciting atmosphere with many entertainment activities of all of member at TTV such as dancing and singing.
On this occasion, all members had the opportunity to interaction with each other's, bonding and improving their relationship.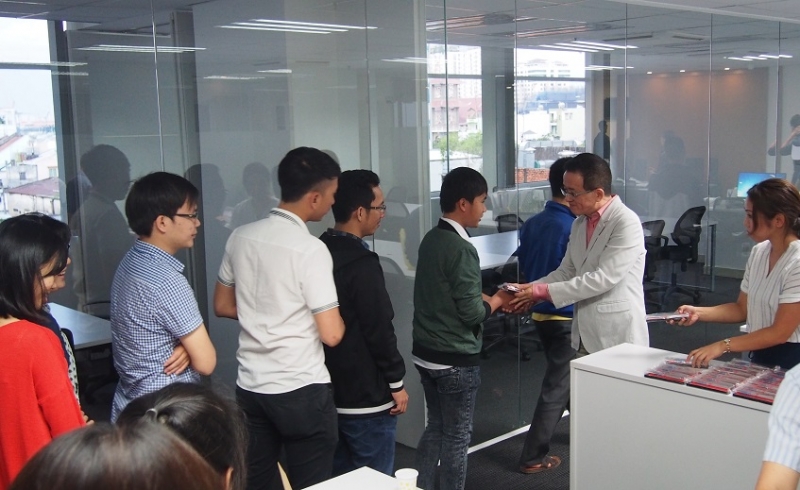 Especially, they received a meaningful gift from leadership - a pen with the company's brand. Leadership also gave thanks to everyone as well as encouraging the engineers to make the atmosphere more exciting. Thanks to the friendly and enthusiastic support from leadership and all employees, the working environment at TTV is positive and very optimistic about the future of the company.