Vietnamworks Tech expo 2019 is the biggest IT recruitment event in Viet Nam since 2015. On this time, TTV was pleased to take part in VNWs Techexpo - The Generation of Mobility event for looking candidate as well as promoting TTV to the IT community.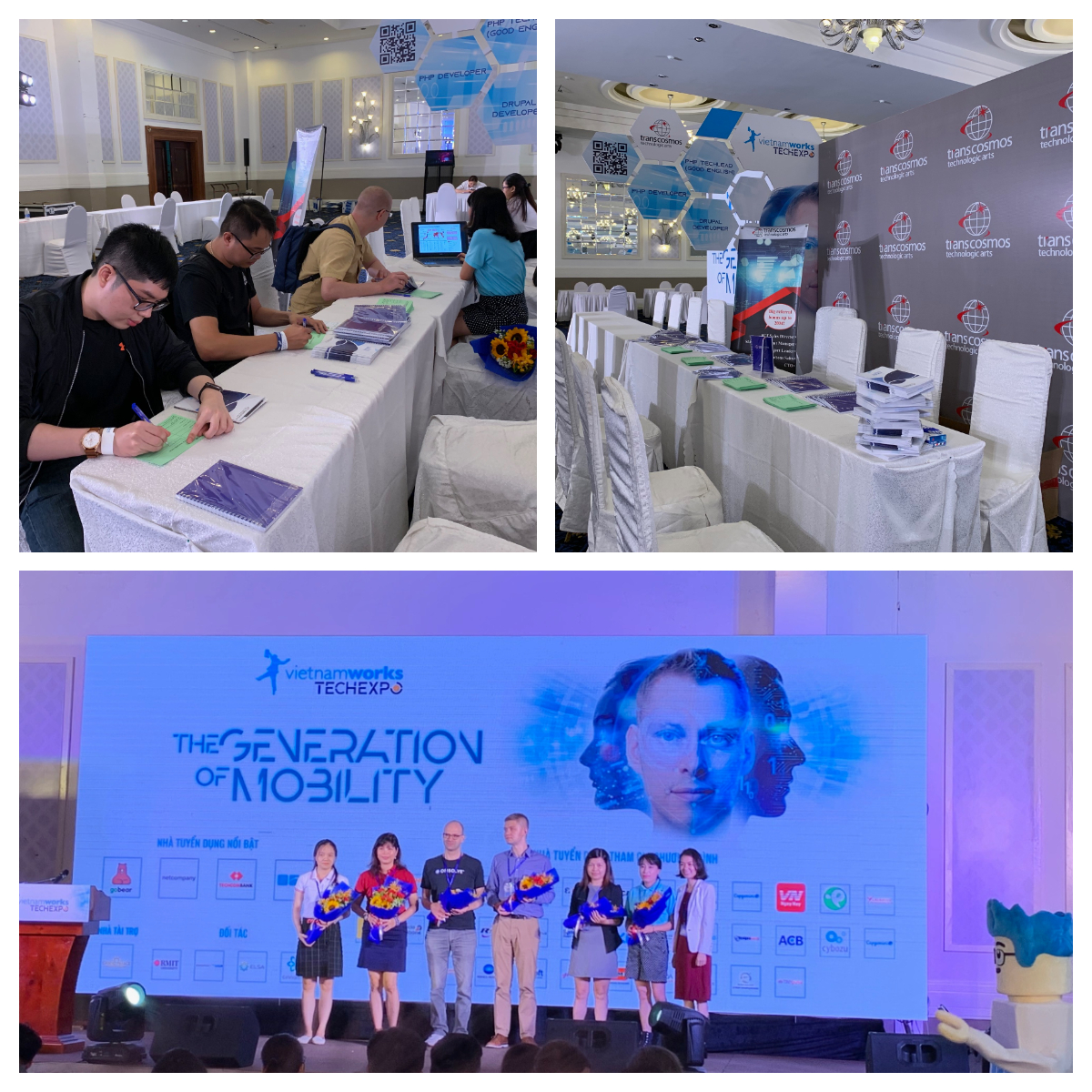 This event has attracted a lot of candidate from Universities and IT companies. Thanks to this event, we have met and communicated with the candidate better and this is really a good opportunity for us to hire good talents. For final-students from universities, they had understood about professional skill and organization of TTV. Bui Chau-one of the student of University Science HCMC said that "My major is Quality Control and I really like a professional training of QC department in Transcosmos Technologic Art"
Obviously, we had collected the personal information of all candidate for keeping contact. TTV is opening many positions for hiring, therefore, TTV always welcomes candidate both deep knowledge and junior level join in TTV.
TTV hope to bring our brand name to IT community wider and better due to job fair event. We would like to give thank you to Vietnamworks Tech expo in this year.