Transcosmos Technologic Arts took its employees to the beautiful city of Nha Trang for a 4 day-company trip, which is organized between October and November every year.
The stormy weather in the first 2 days could not prevent TTV members from enjoying every moment and getting closer to each other through the Gala Dinner and exciting team-building games.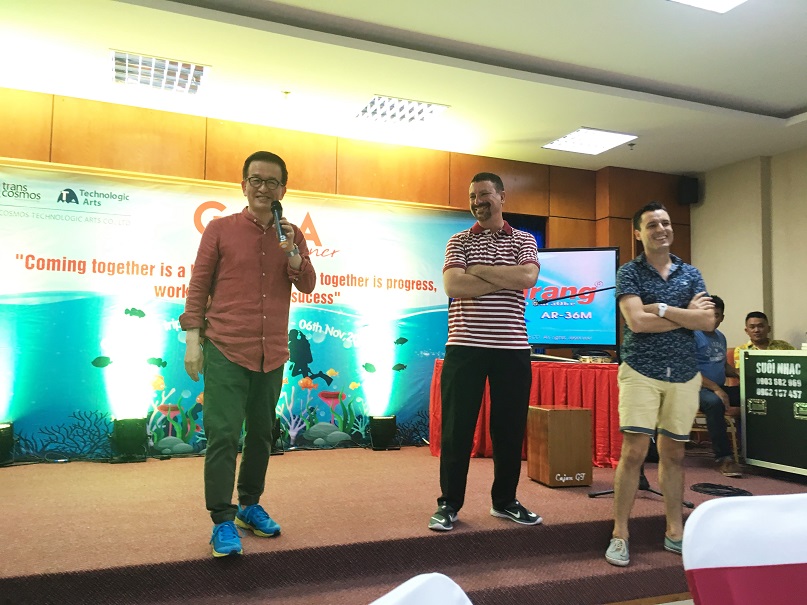 The most thrilling part of the trip was when TTV members participated in a game where were divided into 4 teams and competed with each other. Each game was a real barn burner that required great work-out and collaboration of each team member to win.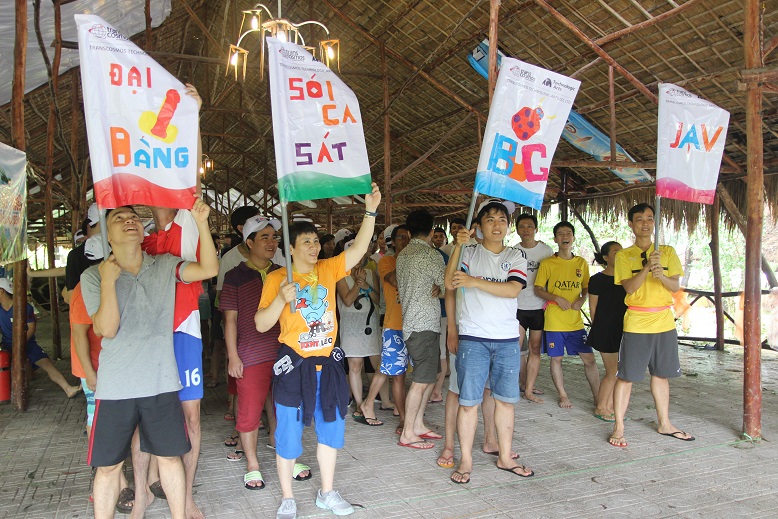 We all soaked in fun and look forwards to the Company Trip next year! Transcosmos Technologic Arts hopes that it will help all members to refresh and have full energy for work.