On 17 Sep 2018, transcosmos Technologic Arts started a training session on TTV training programs for final-year students at Universities in the Information Technology field. In this session, students received an orientation with basic information about TTV and they could select which technology was interesting for them to learn.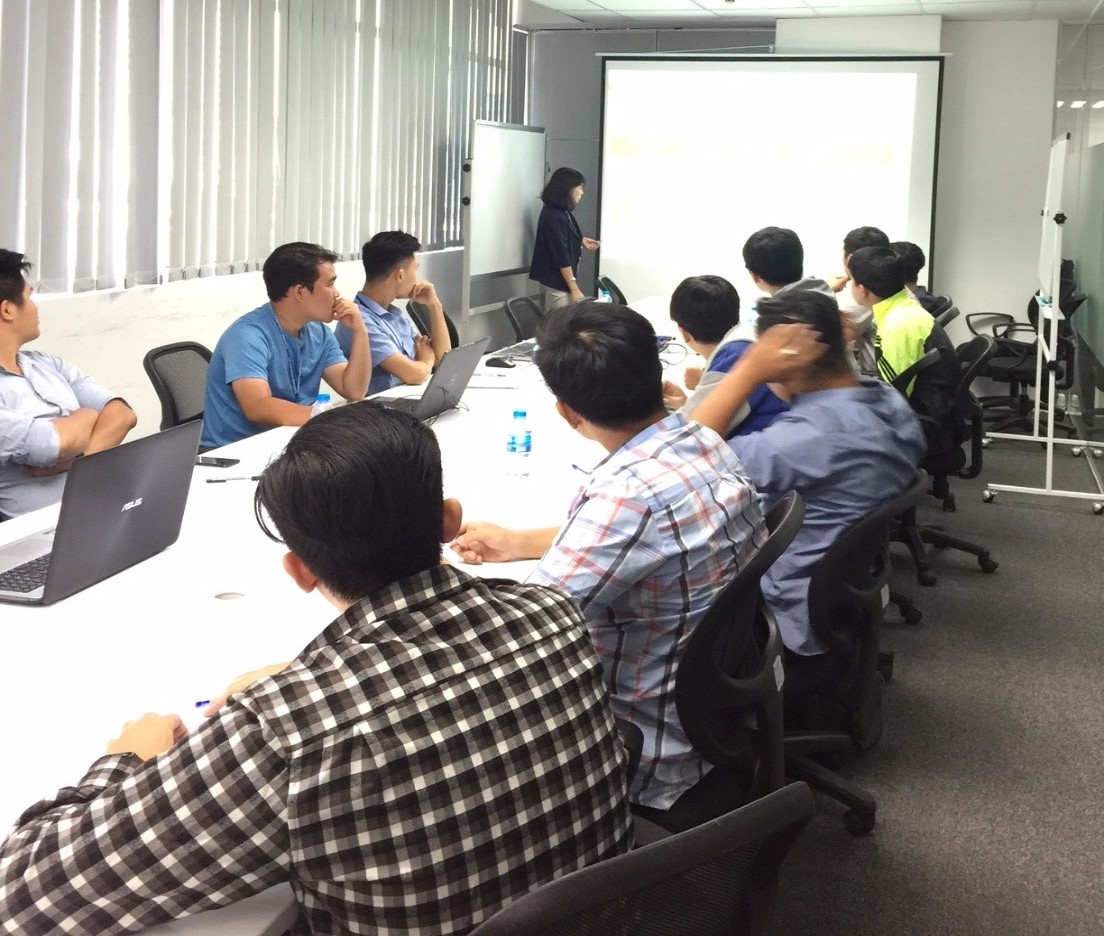 After orientation, TTV will begin providing training programs for software development (Nodejs/ Angular) for them. Beside technology, trainers will guide them about soft-skills to start in a professional working environment.
After 2 rounds of interviews, TTV has selected eight final-year students graduated from International Universities and Vietnam National University. The program is scheduled from 1-Oct to Nov-15.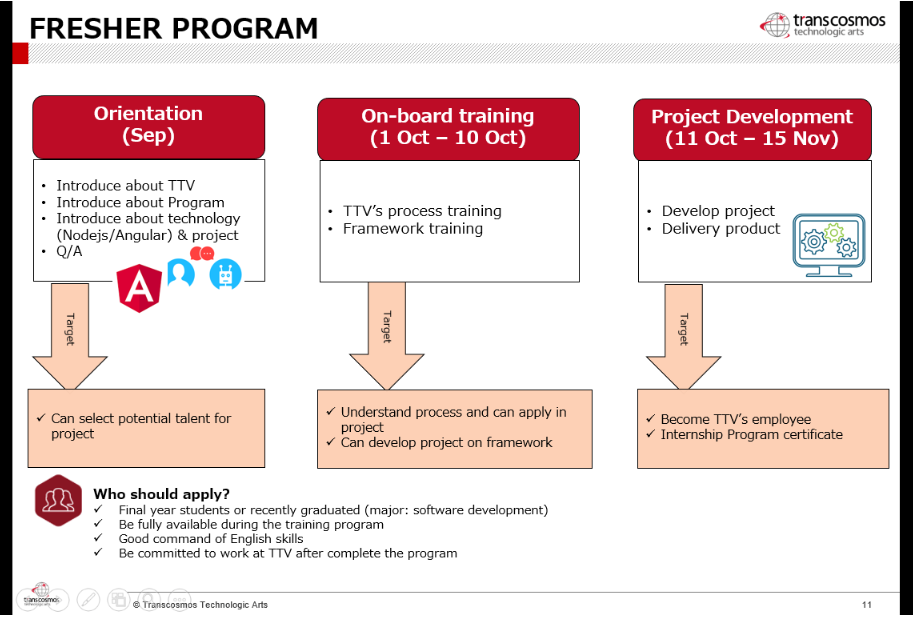 TTV always welcome young talents with motivation for learning and willing to improve their technological and soft-skills.